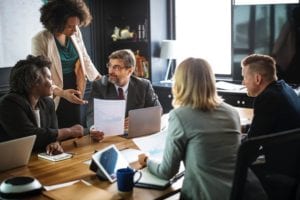 Inclusive Boards is looking to appoint a resilient, capable and driven Research Associate to join our team based in London. We are a Research, Advisory and Executive Search agency looking for someone competent and confident who can deliver first-class service to our clients and candidates.
The Organisation

We are an agency set up to support organisations in efforts to develop more diverse boards and stronger governance structures.
Our services include executive search, diversity training, research and advisory.
We have worked with some of the largest charities in the UK, including Amnesty International, the Royal National Institute for Blind People, British Red Cross and the British Science Association.
We have over 60,000 diverse professionals within our network and a reach that expands into communities across the UK.
Through our collective experience we have developed the following for a number boards: diversity action plans, skills matrix, constitutions, strategic plans, governance reviews and more.
The Role
The role will include client and candidate management as well as developing and maintaining client relationships and facilitating and driving the executive search process.

You will be part of a vibrant team of professionals who will support and encourage you to perform at your best, drive growth, deliver, lead on projects and build business relationships.
Other tasks include: writing up research work for publication, researching and collating information for a range of clients, basic data input and analysis.
We offer a competitive and negotiable salary depending on experience as well as a comprehensive benefits package, along with training and opportunities for growth.
The role will likely involve travel between offices and to client sites.
You
A diligent and hard-working individual, tackling challenges as they arise, hungry for success and passionate about making a difference.
You will have excellent written and verbal communication skills.
Able to manage executive search, research and administrative activities and to balance competing pressures, demands and deadlines.
High degree of computer literacy, including familiarity with word processing, spreadsheets and Internet research.
Ability to take the initiative, drive work forward and attention to detail to ensure outputs are of high quality.
Able to plan, prioritise and deliver to tight timescales.
Attained a degree or equivalent in any subject from a reputable university.
Application
As a Disability Confident employer we warmly encourage job applications from disabled people. In accordance with our status we will interview all disabled applicants who have identified that they meet the essential criteria for a role.
To apply for this role, please send your CV and cover letter to appointments@inclusiveboards.co.uk by 5 January 2020.
We will review all incoming applications on an ongoing basis and carefully select which candidates to invite for interview.

Due to the high number of applications we will only be able to respond to successful applicants.