Executive Programme for BAME Leaders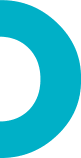 leadership Programme
DEVELOPING HIGH POTENTIAL SENIOR BAME STAFF
At Inclusive Boards we work with a diverse range of clients and candidates beyond protected characteristics, including regional diversity and socio-economic background, however when we look at the board and senior leadership team composition across a range of sectors it is evident that there is an imbalance.
6.6% of trustees at the top 500 charities by income are from BAME backgrounds and 62% of charities have all white boards. 70.6% of senior exec teams in UK Tech have no BAME members, and 74% of UK Engineering companies have no BAME representation at the most senior level. As of 2019, almost half of the 240 NHS Trusts in England do not have a single board member from a black and minority ethnic background.
Using a blended learning approach of both online modules and facilitated training days the Inclusive Boards BAME Executive Leadership Programme will bring together BAME Managers, Heads of and Deputy Heads, as well as other senior staff, to share their leadership experiences in a learning environment that has direct relevance and personal impact.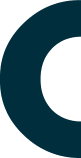 Leadership Programme
Modules include:

Leadership Theory & Reflection
Leadership Theory
Creativity in Leadership
Challenges in Strategic Leadership
Negotiation and Conflict Management
Progression & Decision Making
Building Your Brand
Developmental Networks
Decision Making and Bias
Authentic Leadership
Understanding Governance
Understanding Governance
Boards & Committees – Roles & Responsibilities
Governance Review
Practical Application of Learning
Board CV and Skills Webinar
Personal Development Review
Career Progression
Board Placement
Next Steps For Your Future
Participants on the programme will be given the opportunity to evidence their learning through a guaranteed board placement.
Leadership Programme
WHAT'S INVOLVED?

1 to 1 Executive coaching
2 Facilitated Training days
Flexible, Online Learning
board placement upon completion
REQUEST prospectus for the programme
Applications are now open for the 2021 cohort and close on the 30th November 2020. To request a prospectus or more information please complete the form below.