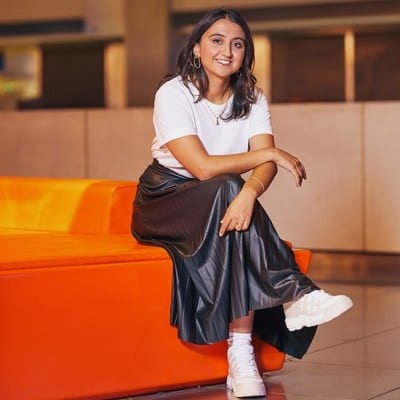 Anisah Osman Britton
Founder and Chief Executive of 23 Code Street
Anisah is the founder and CEO of 23 Code Street- a trailblazing and award-winning coding school for all women and non-binary people that gives them the tools and skills that are required to build our future. They strongly believe that our workforce must represent the society we live in. 23 Code Street teaches digital skills to women in the slums of Mumbai with a percentage of the profits they make.
Previously, Anisah was the Director of the London arm of Backstage Capital- a venture capital fund Investing in underrepresented founders, namely women, people of colour and LGBTQ+ founders and, prior to that, was Operations Director at corporate innovation firm, The Bakery.
This year, Anisah was named as part of Forbes' 30 under 30 list. Creative Review also named her one of their Creative Leaders 50.