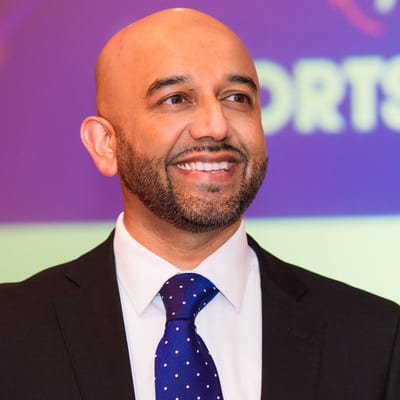 Azeem Akhtar

Chief Technology Officer of Resources, Manufacturing and Logistics – BT Global
Azeem Akhtar, is currently CTO at BT Global where he engages with multi-national clients at C-Level to articulate BT's vision for digital transformation to deliver the client's desired business outcomes. After graduating from King's College London in Mathematics and Business Management, Azeem went on to complete a Masters in Sea-Use Law, Economics and Policy Making at The London School of Economics. He commenced his professional career working first in the oil and gas industry before moving into the telecommunications industry just as the dot.com era was really taking off. Azeem has held senior commercial, finance, business development and technology leadership roles to date and has extensive international experience where he has utilised his multi-lingual skills.
A committed sportsman, Azeem plays cricket, football, squash and tennis and is a die-hard Liverpool FC supporter. He currently holds a non-executive director role as Chairman of Active Essex and passionately leads the charge against physical inactivity to improve the quality of life for all people, of all ages in Essex. Azeem has also recently joined the Board of Sport England.
In 2016, Azeem was named in the UK's Top 100 Most Influential BAME Business Leaders. Azeem is married with 3 children.