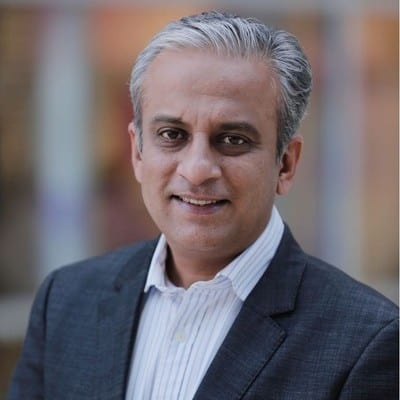 Chai Rajebahadur
Executive Vice President and Head of Europe for Zensar Technologies
Chaitanya (Chai) is the Executive Vice President and Head of Europe for Zensar Technologies and is a part of Zensars' Management Council. An experienced business leader with significant success in the Industry, Chai has built a strong base in Financial services, Manufacturing, Retail and Telecom industries.
With over 22 years in the IT and Process Outsourcing Industry, Chai has experience in managing business in Europe, US, India, Middle East, Singapore and Australia.
Prior to joining Zensar, he served a 9 year tenure at iGATE as the European head of the Manufacturing, Retail & Distribution and GE businesses. His responsibilities included P&L, HR, Recruitment and Analyst/Advisory Relationships, with a keen focus on large structured deals. He has previously held senior roles in Xansa and Hexaware.
Chai is evangelising the efforts for taking the Zensar digital mandate and 'Return on Digital' across the market in Europe. He is also a board member of a non-profit social organisation in the UK which is actively involved in children education, he is passionate about working with the Millennial generation and seeks to create innovative spaces for them.