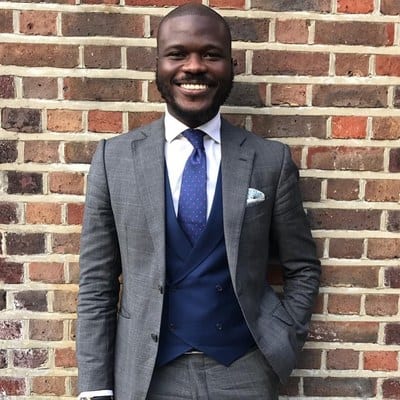 Christian Junior Nwaigwe
Founder & CEO of RHICS
Christian is passionate about human capital development, particularly focusing on digital transformation for small businesses in ethnic minorities. A firm believer in knowledge & skills transfer, Christian travels around the world educating business leaders on cost-effective IT strategies for achieving excellent customer services, brand awareness, maximum productivity and profitability.
Christian is an Oxford University double-certified Digital & FinTech Strategist, with first-rate taught and practical experience gained within the IT industry. He maintains an impressive portfolio of over 300 successfully executed projects within various disciplines and has trained and influenced over 1,000 business owners across 10 countries in Europe, Africa & The Caribbean.
Christian is the Founder & CEO of RHICS, an international Digital Agency headquartered in London, UK with branches in Grenada, Guyana, Nigeria, Trinidad & Tobago. In this role, he has consulted on numerous IT projects for international clientele; managing stakeholders and workforce spread across several countries. Most recently, he has led the design of projects for brands including Chartered Insurance Institute (CII) London, Virgin Atlantic, British Airways, Co-op Bank, Antigua High Commission London, Caribbean Confederation of Credit Unions (CCCU), Cooling Tech, Edward B. Beharry Group, Standard Chartered Bank amongst many others.
Known as the "IT Guru" he is passionate about exploring modern technology; social and new media platforms towards value creation. Christian is currently working on several initiatives, platforms and ideas to promote financial inclusion in the un-banked and under-banked emerging markets.
His hobbies include travelling, football, reading, socialising & "staying connected online".