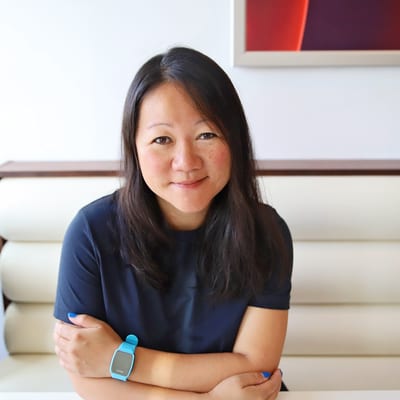 Colleen Wong
Founder, My Gator Watch
Colleen started Techsixtyfour's My Gator Watch when her children were 18 months and 4 months old.
My Gator Watch is a mobile phone and GPS/WIFI tracker made initially for children between the ages of 5-11. It does not have access to the Internet, social media, camera or games. The watch is designed to offer peace of mind to parents who have a child too young for a smartphone but old enough to want some independence.
Now, the inspirational mother of two plans to develop the product from a tracker for kids to a wearable mobile device for seniors that can track location and detect falls, to allow the aged population to live independently with confidence.
Colleen has 13 flexible working staff on her team, most of whom are mums of young children. Colleen strongly believes in the flexible work culture because so many mums and dads just want to put their children first but can't or feel guilty doing it. Colleen hopes to build the first technology brand which hires only flexible working staff.
Colleen is a Sky Women in Tech Scholar 2019 and has won AXA's Health Tech and You Award in 2018.