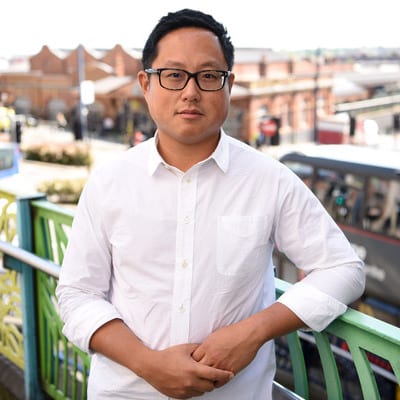 Daniel Ng
CEO of CyberOwl
Dan is CEO of CyberOwl, a startup focused on protecting industrial and maritime systems from cyber attacks. CyberOwl was a pioneer in the first GCHQ Cyber Accelerator Programme, is part of the UK Government's cyber innovation centre of excellence – the London Office for Rapid Cybersecurity Advancement (LORCA) and was selected as one of the top 13 UK's Most Innovative Small Cyber Security Company.
Beyond his day job, Dan is an active mentor on UK tech programmes such as the DCMS' Cyber Security Academic Startup Accelerator Programme and the Digital Catapult's Cyber101 Programme. Dan was also Chair of a Working Group at the IoT Security Foundation and member of the Council for the Digital Technology Group of the Society for Maritime Industries in the UK.
Before building CyberOwl he was Associate Director at KPMG, where he focused on the Defence, Security and Industrial sectors. During that time, he led a team working extensively developing propositions, market entry and commercial strategies for global cyber security, defense, technology and engineering multinationals. He was also a member of KPMG UK's Diversity Action Group.
Dan has repeatedly been in the Top 100 Asian Stars in UK Tech and was selected into the Top 5 Startups list for 2017.