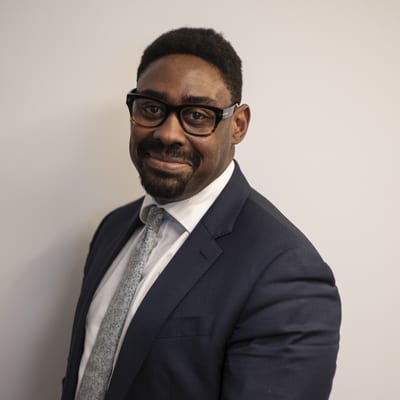 David Germain
RSA's CIO for Group
David is RSA's CIO for Group, UK and International. He leads the company's long-term technology / transformation vision, and is responsible for technology, cyber and compliance. He also chairs the RSA global technology community.
David's key strengths include responsibility for everything that underpins the smooth running of the business. This includes all aspects of Technology, IS Change and IS Operations.
Prior to joining RSA David worked for Royal Bank of Scotland, as Head of Technology and Operations within Commercial & Private Banking. Looking after Back Office operations for a number of brands including Coutts, Ulster Bank, NatWest, Lombard and Invoice Finance. Adding operational rigor to strategic decisions, working with the leadership teams to devise and implement growth and efficiency objectives, identifying current and emerging risks / opportunities, then taking the lead directing transformation programmes.
David's prior experience includes Capital Markets COO/CAO at Deutsche Bank, Retail Chief Operating Officer at Close Brothers, EMEA Chief Information Officer at GE Capital for B2B Financial Services and Corporate Finance. He has also held Senior Technology and Transformation roles at LCH Clearnet.
David operates in Europe, Middle East and North America.