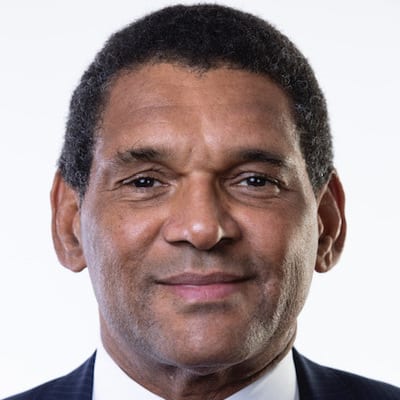 David Waboso, CBE
Non-Executive Director on the Boards of Thames Water and The Hinkley Point C nuclear Power Project
David has led multi-billion pound infrastructure and technology programmes in the UK and internationally. His experience at executive director and board level spans rail, water supply, commercial buildings, highways and power.
Born in London, David obtained degrees in engineering from Coventry and Imperial College. He began his career teaching maths in east London and then worked on transport and water projects in the UK and West Africa. He joined the rail industry working for the Docklands Light Railway and moved to the Jubilee Line Extension, working on delivery and integration strategy for operations to meet the high-profile Millennium deadline.
In 2003 he became Executive Director of the Strategic Rail Authority, leading £3.5bn cross-industry programmes. He was the UK representative on the European Rail Agency, as well as being a non-executive director of the Rail Safety and Standards Board.
From 2005-16 he was at London Underground as Director of Engineering, then Capital Programmes, leading delivery of the £10bn tube upgrade plan through a variety of PPP and in-house arrangements. His most recent executive position was Managing Director of the UK's Digital Railway, leading on the multi-billion pound replacement of analogue technology.
In 2019 David moved into non-executive work and he currently sits as a non-executive director on the boards of Thames Water and the Hinkley Point C nuclear power project.