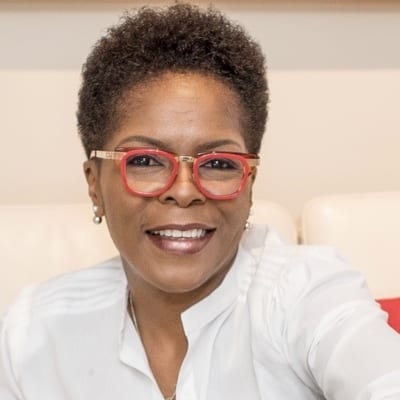 Dr Nneka Abulokwe
Founder and CEO of MicroMax Consulting
Dr Nneka Abulokwe, OBE is the Founder and CEO of MicroMax Consulting. She serves on several boards as a non-executive director.
She has introduced an innovative form of people-centric governance for the digital world. Dr Abulokwe has had an extensive career over the last 25 years, driving innovative technology and business transformation initiatives for some of the largest multinational digital transformation organisations. She holds an Executive Doctorate in Business Administration from the Cranfield University School of Management and was recently conferred with an OBE for Services to Business.
Dr Abulokwe is one of the first black female professionals to sit on the board of a multi-national tech company in the UK. Highly regarded in the field of tech enablement and governance, she was recently ranked number 4 in the Inclusive Boards and Financial Times Top 100 Black, Asian, Minority, Ethnic (BAME) Tech Leaders for 2018. She was named as a finalist for Governance Professional of the Year 2018 Award by the Governance Institute. She was also named in the 2019 Powerlist 100 most influential black business leaders. She was 9th overall in the 2018 and 2019 Financial Times EMpower Ethnic Minority Executives and Role Models List. Forbes Magazine has interviewed her about boardroom diversity. She is a Freeman of both The City of London and The Technologist Livery Company (WCIT) and a Fellow of The BCS and The APM.