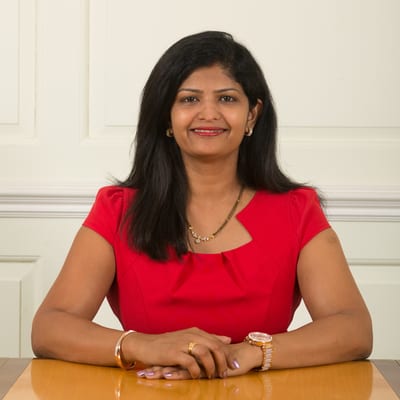 Dr Saritha Arunkumar
Master Inventor and Security Leader, IBM
Saritha Arunkumar, BE MBA PhD is a Security Leader and Master Inventor. Saritha has 19+ years of experience all being in IT Security space and has been working in wide span of roles such as Security Lead, Consultant, Specialist, Senior Architect and now Security Leader.
Saritha has gained deep expertise in Identity and Access Management solutions, Blockchain Security, Web Services security, and Public key Infrastructure, Cryptography, Privacy solutions and Internet security. Most of the projects that she has been involved revolve around creating end-to-end security architectures, designs and security solutions. Her vast experience with major banks, insurance firms, social security organizations, telecommunications, trading organizations, retail has made her Subject Matter Expert in defining end-to-end security architecture, high level and detail security designs and Infrastructure security solutions.
She has presented in a number of conference proceedings and has published papers on Security and has a big list of patents. Her research contribution to the wider community has been demonstrated from time to time by chairing and presenting at Internal security seminars/workshops. She has enhanced her personal eminence through external collaborations and connections and is a Fellow of the British Computer Society. Winner of Top 100 Asian Stars in UK Tech 2018, Winner of TechWomen50 2017, Outstanding Innovation Award winner 2017 at IBM, Runner up of Women of the Future 2013 – these are some of her many accolades.