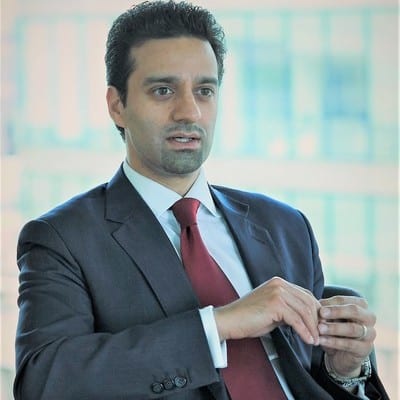 Harris Irfan
Partner; Chairman – Gateway Global LLP; UK Islamic FinTech Panel
Harris Irfan is a Partner at Gateway Global LLP, Chairman of the UK Islamic FinTech Panel, and Board member of multiple tech companies, including the Islamic/ethical economy accelerator, iE5.
An investment banker with 25 years' experience, Harris is one of the world's leading authorities on Islamic finance and Shari'a compliant fintech. He co-founded the world leading Islamic finance team at Deutsche Bank and was the CEO of Deutsche's Islamic finance think-tank. He was Global Head of Islamic Finance at Barclays and Head of Investment Banking at European Islamic Investment Bank.
Through Gateway and iE5, he advises the rapidly growing global Islamic fintech industry, and digital Islamic/ethical economy. He co-founded the UK Islamic FinTech Panel to boost London's status as a centre for the Islamic finance industry, to create an ecosystem and support network for Islamic and social impact fintech companies, and help clear policy hurdles within government. He launched iE5, the world's first Islamic and social impact accelerator.
Harris is author of the critically acclaimed Heaven's Bankers: Inside the Hidden World of Islamic Finance and his blog of 11,000 followers is widely read in the industry. He holds a degree in Physics from the University of Oxford.