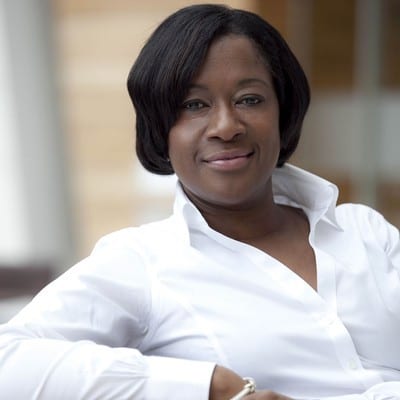 Jacky Wright
Chief Digital Officer & Corporate Vice President, Microsoft US
A leading C-suite technologist, Jacky is recognised as a transformational global leader and a passionate advocate for women and BAME groups.
In late 2017, Jacky took civic leave from Microsoft to join HMRC as their Chief Digital Information Officer, leading one of the largest digitally-enabled transformations in Europe and the technology decisions underpinning HMRC's EU Exit plans. Her strategy choices will help deliver HMRC's ambition to become one of the most digitally-advanced tax authorities in the world by 2020.
She regularly speaks on leadership and digital transformation, the positive changes and the ethical implications brought about by technological advances, as well as the importance of creating an inclusive environment.
A long-time advocate of equal opportunities, her influence through her involvement with the Institute of Coding, techUK, City University of London, Year Up and WISE, is helping break down barriers to digital learning and employment.
She holds an honorary doctorate from Aston University; her recognitions include top BAME100, 100 Women to Watch, Computer Weekly Top 10 Women in Tech, Accountancy Age Top 10 Financial List 2019, Powerlist 100, and No.1 top UK tech influencer 2018.
She has recently returned to Microsoft as Chief Digital Officer & Corporate Vice President, Microsoft US.