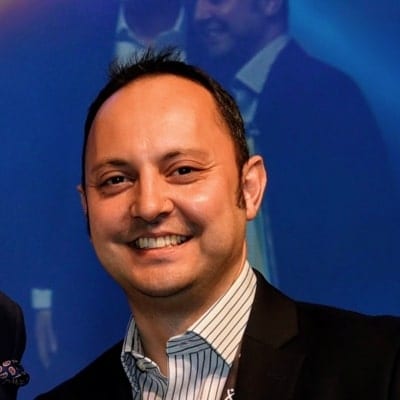 Justin Gupta
Leads Strategic Broadcast Partnerships for the UK and Ireland
Growing up in East Anglia with Indian and German parents, Justin always sought to make technology work for everyone.
Inspired by the BBC's text information service, 'Ceefax', Justin graduated with a first in Computer Science from Reading University, joining Sun Microsystems as a systems engineer; later moving to the BBC to work on 'Red Button' TV services including 'Wimbledon Interactive' and 'Digital Text', the update to Ceefax, fulfilling an early career goal.
Justin undertook an MBA at Henley Business School and joined Google as a technical account manager. He later rose to senior manager within technical services, where he drove initiatives to increase gender diversity for technical hires in EMEA.
Justin now leads strategic broadcast partnerships for the UK and Ireland and is a key spokesperson for Google on broadcast ad technology. This year he was a member of the steering group for the International Broadcasting Convention (IBC) conference in Amsterdam, speaking on the topic of digital, diversity and innovation and working to make industry events more diverse and inclusive.
Passionate about television, technology and people, Justin believes that by empowering everyone to thrive and innovate in broadcasting, the industry can better represent its viewers and improve services for everybody.