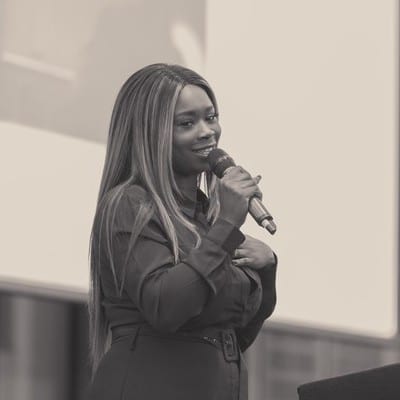 Kike Oniwinde
Founder and Chief Executive of BYP Network
Kike Oniwinde, is a BSc graduate of The University of Nottingham, University of Florida MSc scholar, and an ex-Great Britain javelin thrower. After graduating with her Masters in Management, she worked in Business Development at a fast-growing financial technology start-up firm for two years. She'd previously worked at the likes of Barclays, Goldman Sachs, Deutsche Bank and CitiBank, but gave up her job to focus on her true career passion – building BYP.
This year, Kike was named in Forbes 30 under 30, Maserati Top 100 Most Innovative Companies, and in the Financial Times Top 100 BAME Leaders in Tech.
BYP Network, described by many as "LinkedIn for black professionals" helps to connect ambitious future leaders for networking purposes and with corporations for job opportunities. Their mission is to 'change the black narrative' by bringing together like-minded individuals to collaborate on ideas and to progress within the workforce. Currently, they have a job board, host diversity conferences and have an app currently downloaded in 65 countries. With a network reach of tens of thousands, they have worked with top companies such as Spotify, Accenture and Deloitte and have featured in both The Times and the Financial Times.