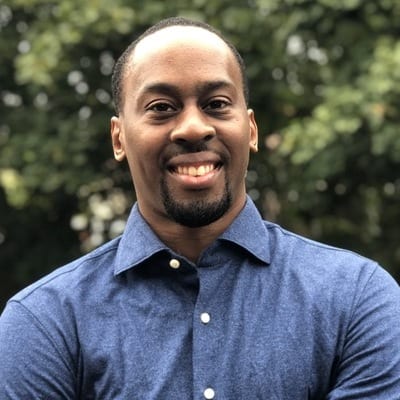 Marcel Thomas
Tech Lead of AND Digital
Marcel was Born in Bolton, grew up in Germany, High School in Texas, now works and lives in London with his wife of 3 years. Loves solving problems with technology. From age 11, Marcel began learning 3D and graphic design and by age 16 his father began teaching him web technologies.
He joined Amazon in 2011 and spent over 3 years working in their advertising department designing and building digital experiences across Europe, for companies such as Google, Samsung, Barclays, Sony, Vodafone, Emirates and many more.
In 2014 Marcel joined AND Digital and, as Tech Lead, he is raising and setting the standard for how the company builds websites. At AND, he doesn't just consult, but is hands-on in building digital experiences for clients, as well as teaching developers in the company about product development.
The following year Marcel designed and built a vehicle management website – UseMoto.com, which has grown to be used by more than 600 users.
Marcel co-founded Unubo with his brother two years ago. Unubo makes it easy for developers to deploy websites. He designed and established its brand identity, built the entire platform, and created a user experience that is loved by developers worldwide, across more than 50 countries.