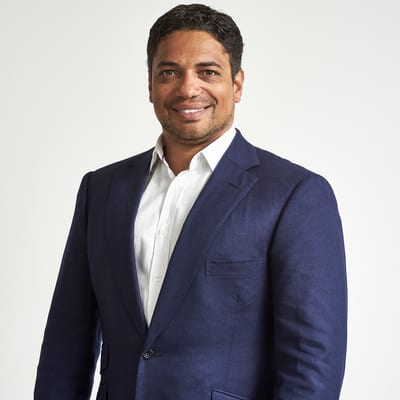 Piers Linney
Entrepreneur and Investor
A former Dragon on BBC 2's Dragons' Den and Channel 4's The Secret Millionaire, Piers Linney is an entrepreneur and investor with experience across a range of sectors including technology, converged communications and, most recently, additive manufacturing. Piers is well-known as a champion of entrepreneurship and SMEs and is in the process of developing a new technology-led business focused on the UK's 5.7m SME businesses. His #Startup & #ScaleUp content and course provides entrepreneurs with access to practical advice and support.
Piers has a professional background as a qualified solicitor and investment banker at Credit Suisse. His career has involved a broad experience of the financial and operational challenges that face start-ups, SMEs and high growth businesses as a founder, adviser, director and investor.
Piers has been recognised as one of the UK's top 100 most influential Black Britons and in 2018 he was recognised as one of the UK's top 20 Ethnic Minority Executives. Piers is a Trustee of Nesta, the UK's leading innovation endowment. He is also non-executive director of British Business Bank, the UK government-owned development bank that has facilitated over £12bn of funding to unlock capital for small and medium-sized businesses.