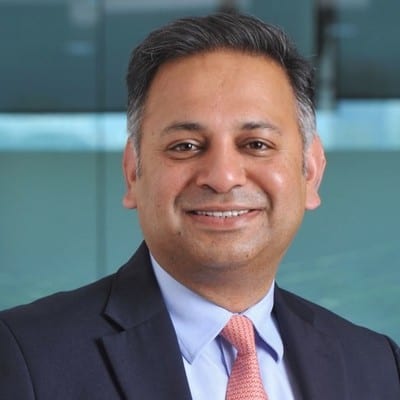 Sudhir Chaturvedi
President & Executive Board Member at LTI
Sudhir Chaturvedi is the President & Executive Board Member at LTI. He leads a dynamic sales, marketing and alliance team globally. Sudhir has been a key strategist of LTI 2.0 – company's transformation program that is responsible for industry-leading business growth.
Sudhir possesses a unique blend of rich experience in Consulting, IT Services and Software products across Europe, USA and, Asia. He is a specialist in the areas of digital transformation, strategic sourcing and, building smarter organizations. Before joining LTI, he served as the COO for NIIT Technologies Ltd. and SVP and Head of Financial Services Americas at Infosys. Sudhir has also worked at Ernst & Young in the UK, and with AF Ferguson and O&M in India.
Sudhir is a leading advocate of diversity and inclusion initiatives. At LTI, his team represents a diverse and multi-cultural mix of executives representing 25+ nationalities. Sudhir is a mentor to young managers and is the executive sponsor of LTI's award-winning initiative, iRise that is expanding the pool of young leaders across functions. Sudhir is a Mechanical Engineer with an MBA in Marketing and also an MBA in Finance and Information Systems.