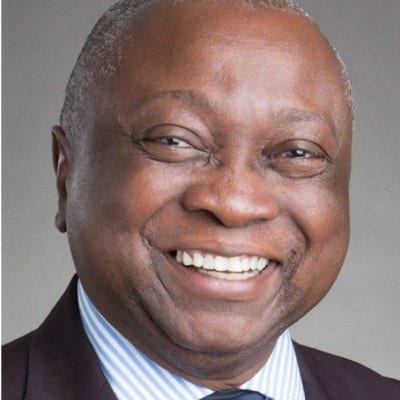 Tomi Davies
President – African Business Angel Network (ABAN)
Systems Analyst turned Tech Strategy Advisor, Public Speaker and Angel Investor Tomi Davies (TD) is Collaborator-in-Chief at TechnoVision, co-founder of the Lagos Angel Network (LAN) and President of the African Business Angel Network (ABAN).
His graduation from University of Miami in 1982 was followed by two decades in the corporate world leading implementation of innovative technology-led transformation initiatives in the Oil & Gas, Retail, Information Technology and Telecommunications industries for influential global brands Elf Aquitaine, Marks & Spencer, Ernst & Young and Sapient across Europe, the United States and Southeast Asia.
In 2002 TD's focus shifted to Africa where he has helped create the African Agriculture Technology Foundation (AATF) in Kenya, led the One Laptop per Child (OLPC) initiative in Nigeria and delivered a World Bank pilot of the Integrated Payroll and Personnel Information System (IPPIS) that uncovered over 20,000 ghost workers in the Nigerian Government. His goal-oriented approach to project delivery which consistently delivered remarkable results inspired the book "The African Project Manager".
Using knowledge gained from nurturing a growing portfolio of tech-enabled early stage business ventures originating from Africa as a Business Angel, TD's personal goal is to help "drive the development of Africa through entrepreneurship that uses innovation and technology to create social and economic value". TD is a Non-Executive Director at MBO Capital (Private Equity) and Big Cabal Media (Media & Entertainment) and Chairman of TextNigeria (Telecoms).