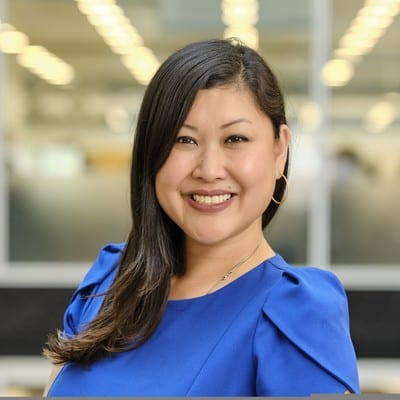 Wincie Wong
Head of Rose Review Implementation, NatWest
Wincie Wong uses her background at the leading edge of creative and disruptive innovation in the banking industry to break down barriers and tap the huge unrealised economic potential of female entrepreneurs by making the UK one of the best countries in the world for women to start and grow a new business as recommended in the Alison Rose Review of Female Entrepreneurship.
An international speaker and a digital evangelist, she is passionate about spearheading the growth of a diverse technology workforce as co-founder of the NatWest Girls Can Code network and founding member of Tech She Can, an organisation of 130+ corporates working together to increase the number of women in technology roles in the UK through education.
She is also co-host of the NatWest Technically Speaking podcast series discussing current topics in the evolving world of tech. A serial entrepreneur herself, she has been featured in Season 2 of BBC's My Million Pound Menu with host Fred Siriex for her business running Burmese supper clubs – now available on Netflix globally. Having grown up in New York City, she's spent the last 10 years across the pond in London where she is passionate about making innovation useful for customers.