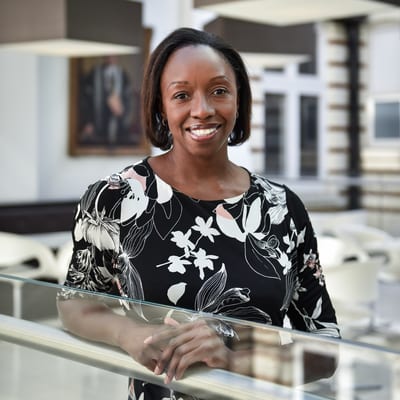 Yinka Makinde
Programme Director at DigitalHealth.London
Yinka combines a 12- year career in Pharmacy, National Programme for IT experience, entrepreneurship, and an unrelenting passion to prevent illness through the adoption of technology. She is driven by impact and legacy.
Her career trajectory has been motivated by experiences as a young Pharmacist, which revealed the unsustainable down-stream costs of disease management. This catapulted her into the world of health tech in 2004.
Over the course of her 26-year career, Yinka has worked for Accenture, CSC, GlaxoSmithKline, Singapore General Hospital, and multiple NHS organisations across the UK.
Serving as Programme Director at DigitalHealth.London, Yinka has grown London's position as a global commercial destination for digital health innovation, through programmes that support payors and digital health suppliers.
Yinka is an entrepreneur who founded and led the commercialisation of a tech start-up Vitalfootprint. Together with her background as a clinician and technology implementer, she offers a powerful blend of expertise that fuels her ability to lead the fast-growing London digital health ecosystem.
Yinka has been featured in the media including the Guardian; National Health Executive; Tech City News, and is a regular speaker at industry events. Yinka sits on the Smart London Board and the London Child Obesity Taskforce..