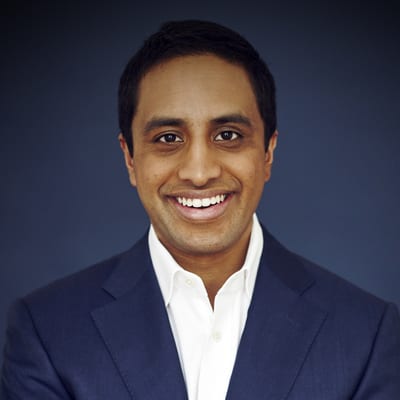 Zia Yusuf
Founder and Chief Executive of Velocity
Zia Yusuf is a leading tech entrepreneur who believes in the power of exponential technologies and artificial intelligence to improve human lives. Profiled in Esquire, Forbes, WSJ, Fox Business and CNBC, Zia is one of the eight most influential Goldman Sachs alumni in Fintech as named by Business Insider. He is a member of the Forbes Technology Council.
A graduate of London School of Economics, Zia enjoyed a successful career in finance, including becoming an Executive Director at Goldman Sachs aged 28. He then quit his job and co-founded Velocity, a tech startup whose mission is to inspire and facilitate extraordinary lives in the digital age. Velocity Black, its flagship product, is a revolutionary technology to enhance and optimise your life. A 24/7/365 always-on digital assistant powered by human and machine intelligence, which simplifies and enriches your time.
Velocity has a CAGR of over 400% in the last 2 years, with this growth driven by next-generation products based on pioneering artificial intelligence. Through harnessing AI, Velocity has been able to generate $700k of revenue/employee, 5-10x greater than old-economy players in the space.
Velocity has raised over $30m in venture capital, and has offices in London, New York and Los Angeles.