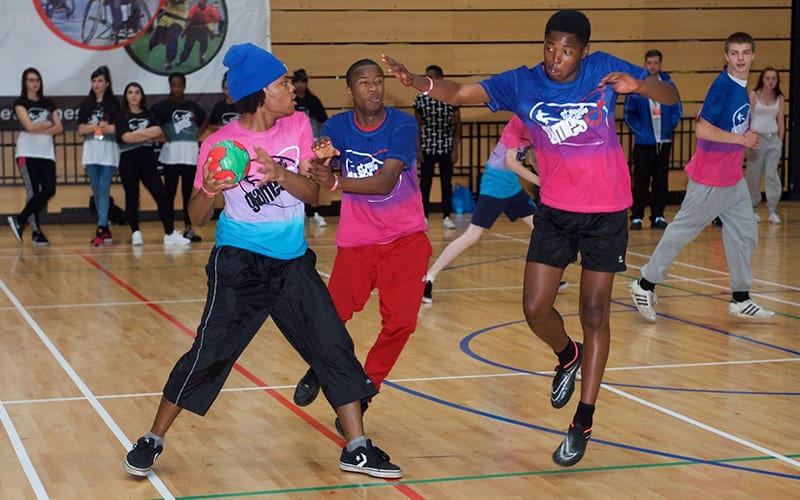 PLEASE NOTE THE RECRUITMENT WINDOW FOR THIS POST HAS NOW CLOSED
Inclusive Boards are delighted to work with StreetGames Foundation and support them in their search for new Trustees.
StreetGames harnesses the power of sport to create positive change in the lives of disadvantaged young people right across the UK. StreetGames' work helps to make young people and their communities healthier, safer and more successful. StreetGames was launched in 2007 to take sport to the doorstep of young people living in the most disadvantaged communities. They form partnerships with community organisations, health agencies and community safety campaigns that change young lives and change disadvantaged neighbourhoods. StreetGames support a network of over 1000 community organisations across the UK. StreetGames has an annual turnover of £6 million and a staff base of about 50 employees.
Inclusive Boards is working with Street Games Foundation to identify candidates who can provide expert advice to the Board and drive the organisation forward. We are looking for candidates with senior strategic level experience from one or more of the following areas:
Financial Management (with a view to joining the Finance Committee)
Governance (with a view to joining Audit Committee)
Fundraising (with a view to joining Fundraising Committee)
And, the following personal attributes:
The skills to analyse strategies and draw out the implications and opportunities.
A commitment to StreetGames and its values and ethics.
Sound, independent judgement, and a willingness to speak your mind.
A willingness and ability to devote the necessary time and effort.
An understanding and acceptance of the legal duties, responsibilities and liabilities of trusteeship.
An ability to work effectively as a member of a team.
To embrace Nolan's seven principles of public life: selflessness, integrity, objectivity, accountability, openness, honesty and leadership.
To apply for this opportunity please send your CV and cover letter to Ros Hollinghurst at ros.h@inclusiveboards.co.uk by 20th September 2019. If you would like to discuss this opportunity further or have any questions about the role please contact Ros Hollinghurst on 07568 137714.