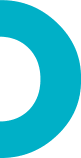 Inclusive Boards is an organisation that prides itself on hiring talented individuals who are passionate about our mission. If you want to learn and develop, excel in your career and make a difference at the same time then Inclusive Boards is the place for you.
HEAR FROM SOME OF OUR RECENT INTERNS
We regularly welcome interns to support our work and contribute to our mission of enabling individuals, organisations and sectors to become more diverse.
BEATRICE DUNLOP
During the summer between my second and third year at University, I worked as a Research
Associate at Inclusive Boards. The internship was for eight weeks full time, extended to ten weeks. I
am hugely passionate about issues of social justice such as gender equality…
IDRISS KAMTCHEU
The first time I found about Inclusive Boards was through the Managing Director, Samuel Kasumu, last summer at one of their events… The African Caribbean Alumni Network (A-CAN) Leadership Summit, one of the flagship campaigns of the organisation. It was a day-long training on…
LOUISE VINGERT
I have recently graduated from the University of Nottingham and I am currently enrolled in a masters programme in Security, Intelligence and Strategic Studies. I have applied to the Nottingham internship programme because I would be spending my summer in Nottingham and I was…
"I love working for an organisation that has a clear mission for improving society"
"what we do is so important and I'm glad I get to work on something i'm passionate about"
want to work with us?
send us your cv

Interested in joining our team? Apply below and someone will get back to you within 2 weeks with a response.