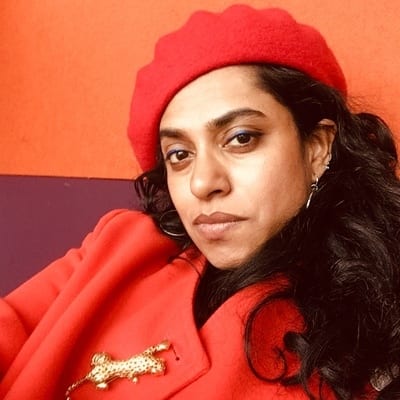 Priya Prakash OBE
Designer-Founder of Award-Winning D4SC – Design for Social Change
Priya Prakash is designer-founder of award-winning D4SC – Design for Social Change.
A London based urban-tech R&D studio working with cities, infrastructure services and location data providers.
D4SC specializes in real-time collaborative systems combining human and machine intelligence (AI and machine learning) leveraging sensor and crowd-sourced data to develop collective intelligence systems and ethical algorithms making cities smarter, more human and anti-fragile inspired by nature, to co-solve urban problems and improve life in cities for everyone.
Prakash has been featured in IBM's People for Smarter Cities, in FT, Sunday Times, BBC, Wired, Guardian and the Queen's 2017 Honours list for award winning work in Chinese smart cities using data to improve public safety.
As BSI SmartCities standards contributor and external examiner at University of Dundee's Social Digital, Prakash enjoys driving best practices across policy and education to shape the design, architecture and application of responsible purposeful technologies for systemic change.
Prior D4SC, Priya led global design teams launching affordable smart phones for Nokia and was lead-designer and co-inventor of BBC iPlayer with joint patents.