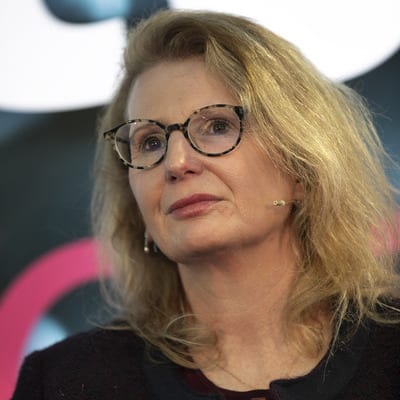 Alison Atkinson
AWE PLC BOard Director
Alison Atkinson is the AWE PLC board director accountable for over 100 Infrastructure Projects (valued at £3.5bn) on various sites at the location where the UKs Trident Nuclear Warhead Deterrent is maintained and refurbished. Given their scale and complexity many of these projects are unique, and first of a kind, in the UK if not the world.
Alison has over 25 years of stewardship and delivery of large scale technically complex projects in a heavily regulated environments and is a recognised as business leader and complex programme delivery expert. She has worked in both private and government sectors, in the UK and overseas in a range of infrastructure projects spanning defence, maritime and transportation.
In addition to her board responsibilities Alison also a member external advisory groups, including the UKAEA's fusion programme at Culham as well as the programme executive for nuclear operators across both defence and energy and the major projects authority.
Alison has led some of the most complex weapon and infrastructure projects the UK has seen in the last 20 years. She led the largest warhead which involved leading over 2000 technical and professional staff in developing modern design techniques in electrical and mechanical assessments and manufacturing processes. She is also responsible for the project that saw the first nuclear concrete pour in the UK for 20 years. This has been instrumental to updating British Standard design codes, sharing AWE's learning which has made a significant contribution to UK's New Nuclear Civil programme.
Combining Business with a technical background runs in the family. Her Father, Ian Thomas OBE, also an engineer, was a great role model for her, exposing her to the variety of projects open to an engineer, the good you can bring to whole communities , the lasting legacy of benefits that project investment can bring. Excelling at maths and science at school, Alison studies for a degree in Civil engineering and after graduating from Manchester University started her career with Sir William Halcrow and Partners, delivering aspects of the maritime infrastructure for the AL Yamamah Hunter ports infrastructure programme in Saudi Arabia. She moved onto bigger and more complex projects around the world, spending 3 years based in the Middle East. From there Alison became interested in the impact of climate change, and the effect it was having on shorelines. She worked closely with UK's government department DEFRA on maturing government policy on how and where to invest resources to safeguard areas from flooding and coastal erosion.
Alison joined AWE in 2005 after responding to an advert in the New Civil Engineer as it was based close to where she lived with her husband and three children, not knowing at the time that is had the biggest government funded infrastructure investment programme after the Olympics. She considers herself lucky to be involved, to lead this programme and develop her career in a complex, challenging high impact role.
She is passionate about diversity and inclusion in the work place, in the way that we think, the way we work together and how she can help make it happen. She has driven the diversity agenda, taking executive responsibility for setting up the AWE Diversity and Inclusion leadership, to encourage not only more girls and women into engineering( which she is passionate about), but also the broader aspects of inclusion. Nurturing and exploiting talent in the modern workplace is essential not only to a successful business, but inherently also makes a business a great place to work.
She promotes AWE's sponsorship of WISE (Women in Science and Engineering) having been inspired by Trudi Norris Grey in 2014. She pointed out that unless we help and support each other, go out to schools and share what we do, we will never make progress. There are many routes to becoming an engineer. It's not all about maths and hard hats. Our businesses are great places to work, and without our efforts we will not, as a nation, have the next generation with the skills and expertise to which we aspire and need to have.
Alison sees her role, as a business leader with a technical background, to do what she can as a role model, and as a client, to demand the best of organisations she works with and for, and to 'glimpse the future' and champion it; be it modern ways of working, technology innovations, virtual and augmented reality. She seeks to promote it and demand it for her business, from her teams and from her supply chain partners. It's a small legacy to leave for the next generation of engineers and scientists starting their careers at AWE in a business that has a long and proud heritage of working at the heart of UK's defence.