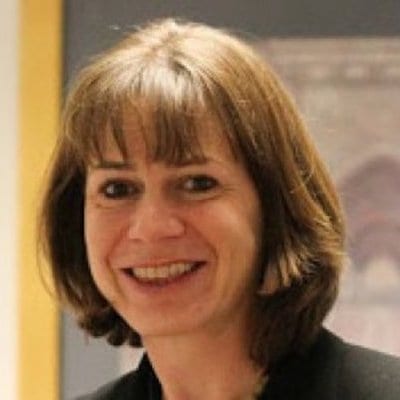 Dawn Bonfield
Professor of Inclusive Engineering at Aston University
Dawn Bonfield MBE is a Royal Academy of Engineering Visiting Professor of Inclusive Engineering at Aston University, and Director of Engineering Equality, Diversity and Inclusion at Aston University. She is the Founder & Director of Towards Vision, a not-for-profit which aims to work towards a vision of diversity and inclusion in engineering. She is Past President and former Chief Executive of the Women's Engineering Society (WES), and in 2019 is coordinating a number of projects to celebrate 100 Years of Women in Engineering. Dawn is a member of the Engineering Design T level panel, and serves on a number of educational committees promoting engineering. She is the UK representative on the World Federation of Engineering Organisations (WFEO) Women in Engineering committee. She is co-founder of IncEng, a platform to bring together under-represented groups in engineering.
Whilst at WES in 2014 Dawn was the founder of National Women in Engineering Day (now International Women in Engineering Day) and in 2015 established the successful 50 Women in Engineering List with the Daily Telegraph. She established and still runs the Magnificent Women outreach project and website, celebrating our historical women in engineering. Dawn is a STEM Ambassador and regularly promotes engineering and materials in schools.
A materials engineer by profession – having studied Materials Science at Bath University – Dawn has worked at AERE Harwell, Citroen Research Centre (Paris), British Aerospace (Bristol), MBDA (Stevenage), and the Institute of Materials, Minerals and Mining (London).
Dawn received an MBE in 2016 for 'Services to the promotion of diversity in engineering'.
In 2015 Dawn won a WISE Award and an Association Congress Award for the INWED campaign, and in 2016 she won the SEMTA award for Diversity in Engineering. In 2016 she was a finalist in the GEDC Airbus Global Diversity Award, and in 2017 she won the Women's Business Council STEM 'Starting Out' award.
She is a member of other groups including:
T level panel member: Engineering Design
Member of the DfE Technical Education Inclusivity Working Group
Member of the Visiting Professors' Management Group
Member of the Royal Academy of Engineering Diversity and Inclusion Leadership Group on Measurement and the E4E (Education for Engineering) Group
Member of the Women's Business Council STEM Starting Out Subgroup
Member of Bath University Court
Patron at Alton Convent School, Hampshire
External Athena Swan Advisory Group Member, City University
Member of Women in Materials Committee of Institute of Materials, Minerals & Mining