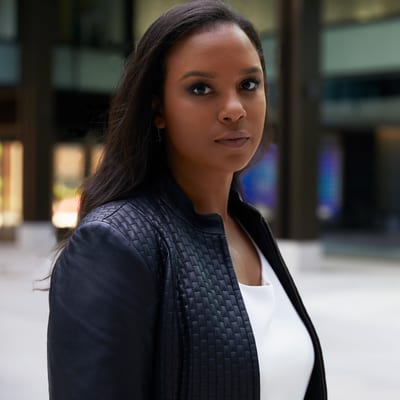 Dr Amber Hill
PhD in Biomedical Neuroscience from UCL
Dr Amber Hill, is one of the few people in the world with end-to-end expertise in medical research and engagement. She has a PhD in Biomedical Neuroscience from UCL, learned computer science at Harvard, and also has degrees in Psychology, Chemistry, and Clinical Neuroscience. In her career she has built a pre-clinical neurological deficit scoring kit, designed and developed to test behavioural deficits such as physiological symptoms correlated with microstructural damage.
Amber has currently designed and built software tools to streamline medical research processes utilising deep learning and artificial intelligence technologies as tools. She's working on her second start-up which has received over £100k in pre-seed investment in the last few months, secured four pilots within the NHS and medical research institutes, and is set to launch next year after her seed round.
Amber has also supported over 3,000 youth in education pilots, developed a Fellowship programme teaching STEM students methods for patient engagement in research and provided adaptive equipment for several hundred people. She is a Royal Academy of Engineering Enterprise Fellow, an alumni of the Global Entrepreneur Programme with the UK Government and one of the only sole founders appointed by Entrepreneur First.