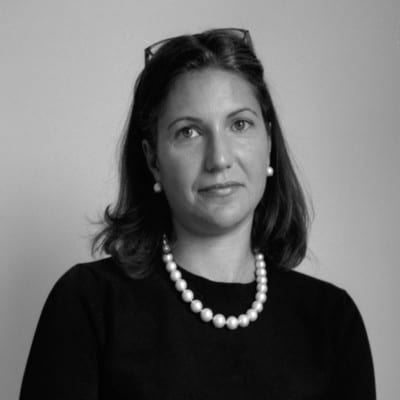 Enrica Ippoliti
Senior Project Engineer at Johnson Matthey in London, Uk
Enrica Ippoliti is a Chartered Chemical Engineer working as Senior Project Engineer at Johnson Matthey in London, Uk. Born in Rome and raised in a small Italian town, she graduated in 2003 from La Sapienza University of Rome where she obtained a Master Degree In Chemical Engineering. Throughout her career, Enrica has traveled extensively around the world, focusing in the last five years towards projects in China, Russia and the Middle East.
Right after graduation, Enrica joined a small environmental engineering firm where she began her career as a Safety Engineer.
In 2005 she joined Technip, an Oil and Gas EPC contractor, attending their graduate scheme.
In December 2006 she left Rome and moved to London to join KBR, another Oil and Gas EPC contractor where she started working as Process Safety Engineer and Noise Specialist first, and then, in 2007, she moved permanently into Process Engineering.
As process engineer she worked for the refinery, ammonia and LNG technologies.
In November 2009 Enrica moved back to Rome where she joined Technimont and was introduced to the petrochemical licensing business, working for the sulphur recovery, hydrogen production and gas handling technologies.
After returning to London in 2011, she left the EPC contracting world to move to Johnson Matthey (former Davy Technologies) and permanently joined the petrochemical licensing business.
Since working for Johnson Matthey, Enrica has progressed her career from Process Engineer to Senior Process Engineer and then to Lead Process Engineer. She has worked for different technologies such as oxo, GTL, syngas and methanol production. In her role as Lead Process Engineer, in 2014, after coming back from her second maternity leave, Enrica has assumed the responsibility to manage the methanol production Chinese proposals, discussing and signing the technical part of several licensing contracts. She has held technical review meetings, prepared technical risk assessments, discussed project execution strategies, negotiated project schedules and contract technical scopes. She has also designed the main reactors related to the licensed flowsheets and she has led the process team towards the preparation of the fit for purpose technical proposals.
In 2018 Enrica left Process Engineering and joined the Johnson Matthey Project Management Team, managing some of the licensing contracts previously signed as Proposal Lead.
In her current role, Enrica is responsible to execute consistent, cross-functional, complex projects: she coordinates project delivery within the constraints of scope, quality, time and costs to meet the project objectives and to achieve contract implementation. She collaborates with multiple other functions including Process Engineering, Design Engineering, R&D, QA, Commercial, and Finance. She attends Hazop reviews and finally she develops and delivers high-level project reports and presentations for senior management and customers.
Enrica has always been passionate about encouraging students towards STEM careers and she has been a STEM Ambassador from 2007 to 2009. After that period, she is still attending schools and university events where she would share her professional and life experience, explain how important is to become an engineer and how much our planet and our society need engineers and scientists.
She is an ardent promoter of diversity in engineering and she would encourage bright girls and women to pursue and progress their careers but also young fathers to claim their right to parental leave.
She has helped organizing 2018 and 2019 Professional Institutions INWED (International Women in Engineering Day) celebrations and she enjoined it a great deal.
Enrica is a member of GEN, Johnson Matthey gender equality network, set up in 2017, which has the scope of promoting, encouraging and supporting gender equality in Johnson Matthey through mentoring, talks and events organization. After been set up as local UK network, GEN has now been launched globally and it is active in Europe, North America, South America and Asia.
Enrica is also a proud mother of two amazing children, Martina and Valerio, respectively 8 and 4 years old. She loves to bring them to all the museums in the world and she tries to share with them her passion for sports, theater and books.
With her husband and life partner of the last 15 years, she has shared the ups and downs of life, parenting and engineering. He has always supported and encouraged her, as much as she has supported and encouraged him through his career. Her mum, two brothers and a sister, even though not geographically close, have made sure she has always felt loved and supported. Unfortunately, her dad, an electrical engineer and her main role model as a kid, passed away many years ago before she became an engineer herself but her memories of him have comforted and helped her finding and pursuing her purpose.
Enrica's experience working with Johnson Matthey has been a very challenging but satisfying one, she values deeply the ethical ethos of the company and their goal to inspire the science behind the development of the complex solutions that the world needs and consequently enhance the lives of as many people as possible.
Enrica's main experience in Johnson Matthey has been in the syngas and methanol production technology where Natural Gas, Coal or possibly any other suitable source of carbons and hydrogens, including recycled or waste feedstocks, are transformed into Methanol, that is used either as highly efficient fuel or as an intermediate to produce formaldehyde, acetic acid, ethylene, propylene, gasoline or more recently ethylene glycol.
Johnson Matthey Methanol Production licensed technology is extremely carbon efficient and, depending on the feedstock available may utilize recycled CO2 reducing drastically the total amount of CO2 emitted to the environment.
Enrica has learned, throughout her career, that to thrive and outperform the secret is not to be afraid of failing, but whenever a mistake is made, to take full responsibility for it because taking responsibilities leads to learning and learning leads to improve and thrive.
She has also learned to embrace being herself in all her diversities and struggles, there is not one way to find a solution for a complex problem and difference thinking is often fundamental to find it.