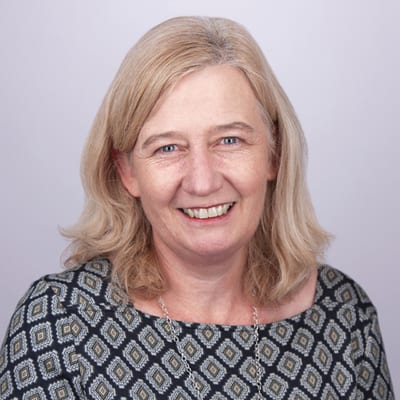 Helen Townend
Technical Director for Diversity and Inclusion at Amey
Helen Townend, Technical Director for Diversity and Inclusion at Amey, has over twenty five years' experience in the Engineering Sector working on Infrastructure and Mining projects in the UK, Europe, Asia and Australia. A Chartered Geologist, Helen has focused her career championing Diversity and Inclusion and Inclusive Design at Amey, providing workplaces where we can share, learn and develop. Helen supports Amey in the delivery of a more inclusive and accessible service provision, challenging "conventional" thinking within design, respecting team contributions and innovation and encouraging a diverse technical employee population to better assess design proposals.
Helen remains active within the Engineering sector, sitting as a CIRIA Project Steering Group member, Judge for the Ground Engineering Awards, Chartership Scrutineer for Engineering Geologists in the Geological Society, mentoring and sponsoring Chartership applications and ROGEP Adviser. As Technical Director, she guides the technical quality of the Ground Engineering team at Amey and has been CRE for various multidisciplinary projects.
Helen is currently leading a Transformation Project to embed the Culture of Inclusion across all aspects of Amey Consulting's business and change the dial toward Gender Parity in our business. Helen works to improve aspects of Attraction, Retention and Recruitment of a diverse workforce across the business, including coordination and championing STEM outreach events, internal Women @ Amey learning and networking events and working with WISE and the Royal Academy of Engineering GEEP programme to enhance diversity in the sector. She is an active Committee member of Women in Rail Yorkshire, organising and hosting learning and development events.