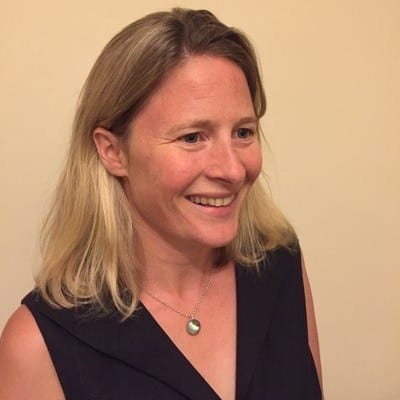 Helena Rivers
Mechanical Engineer and Regional Director at AECOM
Helena Rivers is a Mechanical Engineer and Regional Director at AECOM where she leads UK & Ireland Building Asset Management. She is also a Trustee for the Institution of Mechanical Engineers (IMechE), where she chairs the Audit and Risk Committee and is Vice Chair of the Diversity & Inclusion Board.
Helena's role at AECOM for the UK&I Asset Management department includes shaping and delivering the strategy for a multi-disciplinary team of 65 professionals across 5 cities. She also leads the CLEAR sustainable Futures Framework in the South East which is a sustainability focussed construction framework with live projects of combined construction value of over £200m. Helena is key to the model delivering long term partnerships developing trust so often lacking in construction, this enables us to maximise the benefit from the projects to the society and local community they are built for.
As a Trustee of the IMechE, Helena is responsible, with her fellow Trustees, for overall governance and strategy setting. The IMechE is the fastest growing Professional Institution in the UK with over 120,000 members. It's charitable aim is to 'Improve the world through engineering' an objective achieved by engaging both with our membership and the public at large. In this role Helena is a very visible role model to the Institutions' Members and is able to use her influence to ensure the Institution continue its journey to greater diversity, inclusion and respect for all engineers.
Helena has progressed through the ranks through various acquisitions from Scott Wilson to URS to AECOM during which she has developed from Assistant Engineer to Regional Director. She started her career in the nuclear sector with NNC, later AMEC, where she developed her analytical and problem-solving skills focussing on Nuclear Power Station reliability assessment, outage planning and laboratory decommissioning. Helena has a degree in Mechanical Engineering from The University on Bath and is a Fellow of the Institution of Mechanical Engineers.