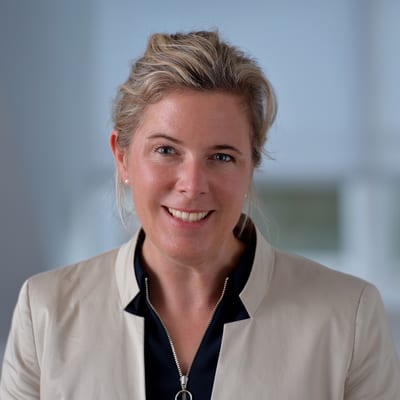 Inken Braunschmidt

Chief Innovation and Digital Officer at Halma Plc
Inken joined Halma plc, a FTSE 100 global group of life-saving technology companies, in July 2017. She is Halma's first Chief Innovation and Digital Officer, a role that is pivotal in helping to foster a group-wide digital culture. Inken and her team are working with Halma's over 40 companies to drive innovation, achieve continued growth, and realise our purpose of growing a safer, cleaner, healthier future for everyone, every day.
In 2018, Inken took on the additional role of Divisional Chief Executive for the Medical & Environmental sector, with Chairperson responsibilities for two Halma companies, Bio-Chem Fluidics and Volk Optical. As well as contributing to their growth strategies, Inken is building their digital agenda, and the use of data and digital solutions to solve global problems from diagnostics to preventable blindness.
Prior to joining Halma, Inken was the Chief Innovation Officer of innogy SE, a renewable energy company based in Germany and subsidiary of RWE. Previously, Inken was MD of RW's Strategy and Management Consultancy practice. Inken studied Business Administration and Innovation & Technology Management at Kiel University and has a PhD in Technology Management.
Inken is a member of Halma's Executive Board.