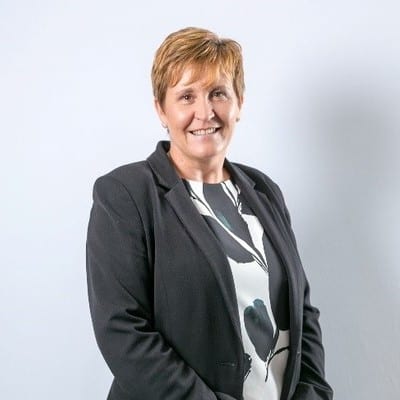 Jackie Kelly
Group HR Director at Watkin Jones
I have over 27 years' experience in HR, 18 of these have been spent in the private sector. The types of organisations I have worked for covered UK/European food manufacturing; Oil industry; Utilities and Financial services and most recently my role here in Property Development at Watkin Jones. Prior to this, I spent 9 years working across public sector in local government; health and civil service.
The variety of roles and the differing organisational needs have enabled me to gain a breadth of experience. For example, in;
Establishing new business or services
Brand and Organisational changes
Moderisation of ways of working
Engagement and culture change
Leadership, succession planning and talent development
Personal and Professional Development
Attraction and Recruitment
Executive coaching
Highlights of my career
I think the highlights of my career have been working with varying senior teams across many sectors and helping bring people agenda to the top table. Sometimes organisations understand why it is important but don't understand how to drive initiatives forward. Others are more initially resistant to change but over time come to embrace mine and the team's contribution to the organisational success.
Challenges I relish
Getting the basics right – really going back to basics, creating strong foundations from which you can build not only a strategy, but good solid people processes. Once you get the basics in place everything else can follow more smoothly.
Coaching others – helping them find the solutions themselves rather than coming with all the ideas. However, there are some occasions when you need to bring ideas and solutions to the table, and then make them happen!
Developing others – I look back over my career and I really feel a sense of pride when I see talented individuals, I have worked being very successful. My role was to help them find their passion and support them to be amazing!
My focus here at WJ in my first year
WJ Group has not had a HR Director before so my first year has been about establishing the role and group function of HR. Shortly after I joined the business, a new CEO joined the business who was the first non-Watkin Jones family member to run this organisation. I have been working closely with him and the wider executive team, setting out our business strategy and ambitions for the next couple of years.
The People focus therefore has been:
Establishing a three-year People Strategy
Delivering year one of that strategy which is getting the basics right
Supporting the CEO, Exec and wider Directors as they transition into a new era for our organisation.
What drives me to be an inspirational senior leader
Diversity and Inclusion
It is not only about gender or race but more importantly it's about you; the individual, your life experience; upbringing; values and beliefs. I have been very fortunate that through my career I have worked with many different organisations and people, and variety and diversity has made those organisations great. I want to show WJG that I am not from the 'typical' construction/developer background but my breadth of experience, skills and insight can help continue to make this organisation great. Embracing my difference will hopefully broaden our organisational views and embrace more diversity and inclusion.
Continuous learning
Ensuring that through the way I work with those around me, that learning is something that should be dynamic. Don't be afraid to say I don't know or understand. Humility to say I got it wrong and I will learn from my mistakes is key. Don't be afraid to say I don't have all the answers and ask those in the team for their views.
Passion
I am very passionate about what I do and how this enables organisations and individuals to improve. Working to 'find the passion' in what we do and how we do it is critical.
Purpose
This links to all the above points. Purpose is one of my core values. My role has a clear purpose and my family are core to ensuring that I achieve my ambition. My work and family role have equal importance as one cannot succeed without the other. When I am not working my days are very busy with my husband and two young children and accommodating the children's very hectic social lives!
Why I would like to be considered for the Inclusive Boards & Financial Times: 100 Influential Women in Engineering List
For my experience I bring the sector and highlight bringing in diversity of experience and people insight from across public and private sectors can improve business performance
For my passion I have for people and helping them find their passion
Because I want to learn about myself as a leader and I'm interested to discover what this process might highlight about me