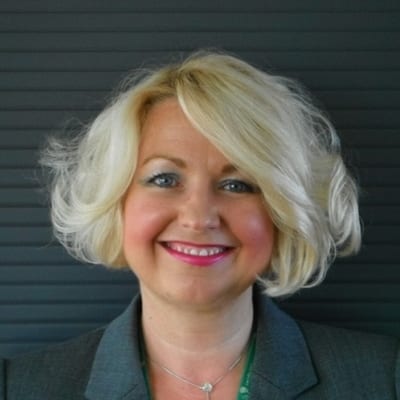 Jane Atkinson
Executive Director of Engineering and Automation for Bilfinger UK Ltd
She began her career in 1990 with British Steel where she has managed all of the major production units including several plants in Alabama, USA. During this period she became the first woman in the World to manage the Casthouse of a Blast Furnace and the second woman in the World to manage Coke Ovens. Jane then moved into power generation as Senior Vice President of all Sembcorp UK's assets on Wilton International site. She led and directed operational, maintenance and engineering personnel to operate and maintain a combined heat and power coal fired power station, two gas turbines, biomass boiler, water treatment plant, site electrical network and all distributed services including responsibility for Infrastructure and Effluent. After 19 years in Plant operations she then moved to Cape PLC, now Altrad the largest industrial service provider in the UK. Initially, she was the Operations Director for the North of England. Providing scaffolding, painting, environmental cleaning and insulation services to blue chip companies such as EDF, Astra Zeneca and Sabic. Jane then became Statutory Director and responsible for global delivery of all of Cape Specialist Services including Motherwell Bridge Tanks, Gasholders and Heat Exchangers, York Linings and Cape Chemical and Environmental Cleaning. Accountable for all operations, commercial, profit and loss and business development for the Specialist services with a turnover of ~ £80m. Following acquisition in late 2017 of Cape Industrial Services Ltd, Jane was asked to lead and manage the transformation project to create the UK largest industrial service provider; Altrad Services UK. During this period she was accountable for the success of the merger of Cape, Hertel and NSG, ensuring no disruption to the day-to-day businesses and to create a £600m turnover organisation.
In 2019, Jane moved to Bilfinger UK Ltd as Executive Director Automation and Engineering providing engineering services to major blue chip companies.
Jane has won several awards most notably the CBI First Woman Award in Manufacturing and the prestigious Stephenson's Award for inspiring young people in science and engineering. Awarded Fellowship of the Royal Academy of Engineering for outstanding contribution to engineering in the Steel Industry, she was the youngest Fellow in the Academy for many years. Jane was awarded the Freedom of the City of London in 2013, which led her to become a Liveryman for The Worshipful Company of Engineers. Jane is an active Trustee and Chair of the UK Board of the Institution of Chemical Engineers. She is a Governor of Teesside University and an Advisory Board Member of the National Science Museum in London.
Finally, Jane has been identified as a Top 100 First Woman. This prestigious title has led to her portrait (in her overalls) to tour the UK.