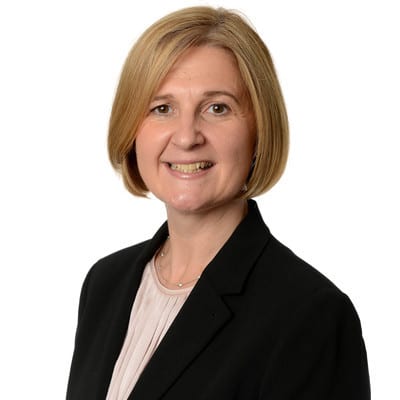 Jennifer Osbaldestin
Chief Operating Officer for BAE Systems Maritime and Land Sector
Jennifer Osbaldestin is the Chief Operating Officer for BAE Systems Maritime and Land Sector. The sector employs 17,000 people, generates an annual turnover of £2.7bn and has responsibility for the design and delivery of some of the UK's most complex warships, submarines and other military products. In her role, Jennifer is responsible for driving the sector strategy and enabling continuous improvement across the various businesses.
Jennifer chairs the BAE Systems UK Management Board, and is a Board Director of CTA International in France and the new Anglo-German joint venture, Rheinmetall BAE Systems Land. Before joining BAE Systems Jennifer served in the Royal Navy and worked in the British Embassy in Washington DC.
During her time as Jennifer Managing Director for the UK Combat Vehicles business Jenifer created Land UK by integrating two BAE Systems business units: Combat Vehicles (UK) and Munitions. This then led to the creation of an exciting joint venture with Rheinmetall to create a UK based combat vehicle.
Jennifer is also an advocate of community engagement. In 2016, she brought about the redevelopment of a children's adventure playpark and she has recently become the executive sponsor for BAE Systems major 2 year partnership with Invictus UK.