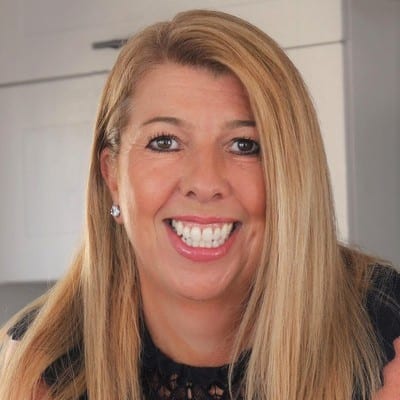 Kirsten Bolton
Marketing director, Willerby Ltd.
Kirsten was born in Dundee, Scotland and moved to England at the age of 9. Fondly called Haggis by her friends until the age of 13, she regained her name when her family moved again to Yorkshire, where she still resides.
Kirsten's early part of her career was a formative experience, working in tourism immersing herself in cultures and customs and dealing with numerous crises. Learning resilience, tolerance and retaining a sense of humour were to become her trademarks for the future.
Returning to live in the UK after seven years overseas, Kirsten went into recruitment. It was during this time and hitting 30, that she made the brave decision to completely change career direction and retrain as a marketing professional. Through learned confidence, she convinced a college to employ her as a marketing manager and embarked on four years of qualifications to enable her plan to get to the top. Within the first year, they made her head of the department.
Kirsten made great progress in the ensuing years and worked in the skills, charity, business support and engineering sectors, gaining experience and authority as she went. On one occasion a potential employer asked if she was a job hopper she replied that she was creating her own fast-track; she got that job too.
One of her greatest accomplishments was at the world-renowned Advanced Manufacturing Research Centre (AMRC) with Boeing. Originally employed to raise the profile of one of its centres (the National Metals Technology Centre), Kirsten's ability and acumen were quickly noticed, and she was soon heading up the marketing and communications for much of its portfolio. She was an integral member in launching the AMRC Training Centre, a huge regional success that champions apprenticeships – and encouraging young women to study STEM subjects leading to them becoming successful engineers.
Kirsten was still ambitious and enjoyed the challenges of the engineering/manufacturing sector. She successfully secured the marketing director position at Willerby Ltd in 2016, the UK's largest manufacturer of holiday homes and lodges, with a turnover of £175m. This was quite an undertaking – despite its 70-year history it had never put marketing into the boardroom. Very much a male-dominated industry and business, she thrived not letting gender hold her back from achievement, which included becoming a shareholder.
Four years in, Kirsten has challenged the norm and developed a high performing team. She champions women in manufacturing – her two heads of department are females. She is successfully driving growth through innovative and cutting-edge marketing campaigns, most recently delivering an additional £7m in sales through introducing lead generation to the business – a move that was initially challenged in the market but overwhelmingly accepted.
Kirsten also spent a year as an advisory board member for Humber Bondholders (an organisation combining industry, academia and government), and has developed strategies which will help shape the long-term future economy of the Humber region.
Outside of work, Kirsten has put her money where her mouth is and has bought one of Willerby's holiday homes and based it in Spain.