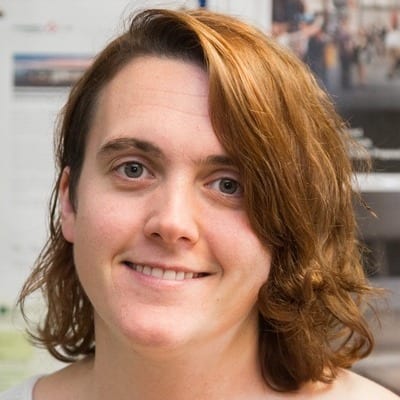 Lizzie Featherstone
Chartered Civil Engineer
Lizzie Featherstone is a Chartered Civil Engineer who has worked on some of the UK's largest infrastructure projects, including Victoria Station Upgrade, Crossrail C510, Blackfriars Bridge Redevelopment, Kings Cross NTH, Heathrow T2AA. She has worked in a variety of roles from Site Engineer to Project Manager for both large and small construction and engineering firms.
In her current role as Business Excellence Manager at Taylor Woodrow, she leads a team seeking to increase productivity and efficiency across the business, with a focus on the development and delivery of digital solutions to support these improvements. She drives the Digital Strategy for the business, which is currently aimed at integrating best practice in Information and Data Management across the organisation and within construction projects.
Alongside her passion for continuous improvement she is a strong advocate for diversity in the workplace and sees the two as inter-linked. Since joining Taylor Woodrow, she has been actively involved in the Women in Taylor Woodrow group, of which she is now chair. Women in Taylor Woodrow aims to improve Taylor Woodrow's performance through more gendered balance teams, by focussing on the 3 key areas; Recruitment, Retention and Development of the women in the business.