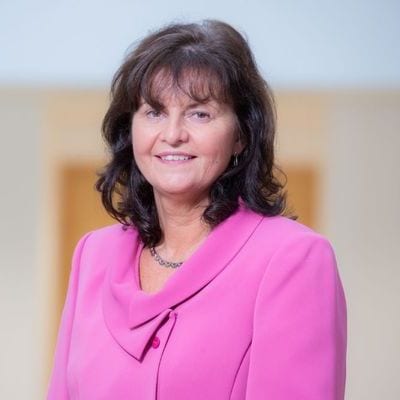 Louise Williamson
Managing Director of BAM FM Ltd.
Louise Williamson is the Managing Director of BAM FM Ltd. She joined BAM Construct in March 2016 having previously been a Board Director at Birse Construction, Balfour Beatty Workplace, and Cofely. Her experience includes overseeing the strategic direction of organisations, managing large and diverse contracts, and more recently leading and growing the BAM Facilities Management subsidiary.
In 1998, Louise was promoted to the board of Birse Construction, a regional civil and building contractor with a turnover of £450m and 1000 staff. At the time Louise was named as the first female engineer to become a board director of a UK contractor. She was involved in key projects such as, A668 Rhymney Valley Relief Road, A50 at Stoke, Manchester Inner Relief Route and being a Regional Engineering Manager. Following Balfour Beatty's acquisition of Birse in 2006, Louise remained with Balfour Beatty Civil Engineering for a year helping with the integration of the two companies.
A member of the BAM Construct Senior Management Team and BAM Construction Board, Louise is responsible for the BAM FM and BAM Energy businesses with an annual turnover of £60m. Louise became a Fellow of the Institution of Civil Engineers in 2002, aged 37.