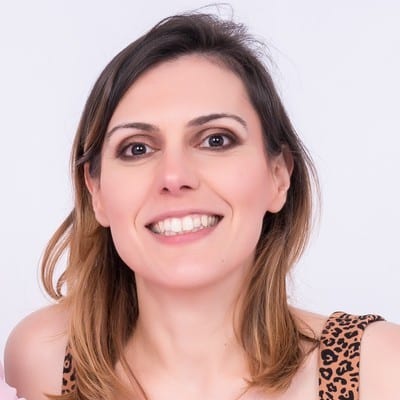 Maria Katsourou

Project Engineer, Rolls-Royce
Rolls-Royce was always the ambition….
Maria was born & raised in Athens, Greece. From a young age, Maria has been curious and a good problem solver, challenging the norm and desiring to make things better. Engineering was an obvious choice for Maria – it fitted well with her personality and satisfied her curiosity and thirst to learn, get involved and be part of the change she wanted to see.
Maria studied Mechanical Engineering in the National Technical University of Athens and graduated with 1st class – not least as one of the top five of 300 students. From Athens, Maria moved on to a double scholarship for an MSc in Aeronautical Engineering (Thermal Power) in Cranfield University in the UK, which she completed with an award from the University for high performance.
Rolls-Royce was next. And it was her ambition coming true. Employed by the company straight out of Cranfield University, Maria started out as an Engine Performance Engineer, and has continued her drive to move on and up in the organisation. Within her years in Rolls-Royce, Maria has achieved numerous promotions. Curiosity drives this ambition so today she works as a Project Engineer specifically looking at enhancing the performance of the Trent XWB – one of Rolls-Royce's leading Civil Large Engines. Her work involves integration of teams to deliver significant tasks but she is also solely accountable for the delivery of well-defined packages of work. She performs to challenging timescales but she is grateful to have an empowering and supportive team of people around her, that respect and trust her judgement and decisions. Pursuing a career in an environment traditionally where women are most certainly in the minority, Maria has been acknowledged for her integrity, clarity, proactivity and hard work. Her tenacity and skill has been recognised at the highest levels of Rolls-Royce and she has achieved various performance related awards.
Particular highlights of her career so far have included nominations for 'Trusted to deliver excellence' Award on a couple of occasions, one relating to the conceptual system design and the other to the delivery of the successful flight test programme for the Trent XWB. She has also felt strong about achieving a double promotion within a year of her returning to work after maternity leave, validating that motherhood made her more efficient and effective and gave her a bigger urge to succeed, setting an example for other women.
In the near future, Maria looks forward to getting a bigger role within Rolls-Royce, within or outside the UK. She has a keen interest in the operational side of the business and having worked extensively in the design side, she is exploring further opportunities to develop her skills in that area. The sky is the limit & Maria is actively looking to develop, increase her level of influence and play her part within the Engineering community.
Outside work, Maria is happily married and a proud mother of one daughter, who she actively encourages to follow her steps.
"I have always tried my very best, and until I succeed in whatever I put my mind to, I will continue."