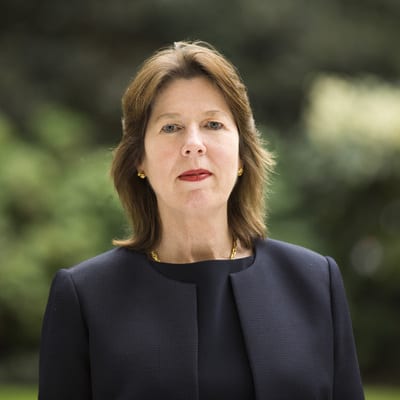 Marion Sears

Chair of the Remuneration Committee
Marion Sears started her career in the pharmaceutical industry and currently serves on four public company boards in the UK. Two are corporate boards, being Persimmon plc and Dunelm Group plc and two are investment trusts.
Marion joined the board of Persimmon in 2013 and has chaired the Corporate Responsibility committee since then where she has led the work on sustainability, stakeholder engagement and climate change. In 2017, when it became clear that the 2012 Persimmon incentive scheme would pay out high rewards to executives, and the Chairman and Chair of the Remuneration Committee resigned, Marion was appointed Chair of the Remuneration Committee.
In the last two years she has led the work to reshape pay at Persimmon generally, and executive pay has been restructured so that it is more balanced, aligned with strategy and in line with best practice. This work was the first step in Persimmon's culture change which the whole Board has focused on delivering for the benefit of customers, staff, the communities where Persimmon builds and other stakeholders. Marion is also a member of the Independent Review sub-committee which is assessing the customer care initiatives at Persimmon, and which will report at the end of 2019.