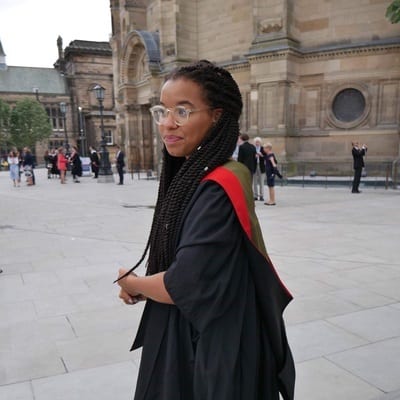 Olivia Sweeney

Working at Lush Fresh Handmade Cosmetics as an Ethical Buyer for Aroma Chemicals
Passionate about the environment, Olivia Sweeney studied Chemical Engineering at the The University of Edinburgh to equip herself with the skills to make a real impact in that field and help build a more sustainable future.
Since graduating Olivia has been working at Lush Fresh Handmade Cosmetics as an Ethical Buyer for Aroma Chemicals. She is responsible for the global demand of roughly 150 materials. An element of this role is purchasing, logistics and procurement ensuring that the materials and suppliers Lush work with meet environmental and ethical standards.
She also works to see and make materials in a new or regenerative way. To this end she has worked on 3 main projects: making banana fragrance using banana peel waste, using organic waste as the raw material in fermentation to generate desired aroma chemicals, and thirdly working towards the supply or Organic Fairtrade Ethanol.
A key part of Olivia's role within the business has also been changing minds about chemicals, often in 'green' companies, natural ingredients are assumed to be the best and chemicals are inherently bad, but this is not always the case. Olivia is also involved with This Is Engineering and Make the Future campaigns.