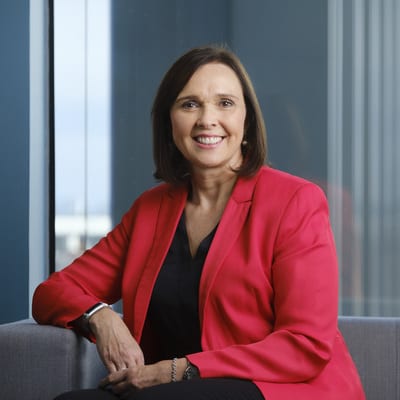 Rosemary McGinness

Chief People Officer of Weir Group PLC
Rosemary joined Weir as Chief People Officer in August 2017. Founded in 1871 and headquartered in Scotland, the Weir Group PLC primarily designs, manufactures and services pumps, valves and other ancillary equipment used in the mining, oil & gas and power markets. Weir has over 15,000 employees based in 50 countries across the globe. The continued success of the company is based on a philosophy of engineering and operational excellence and a commitment to supporting their customers globally.
Having started her career in line management with Forte Hotels, Rosemary has held a range of positions covering all aspects of Human Resources across the globe. Rosemary sits on the board of MsMissMrs, a social enterprise with a mission to empower women and girls through self-development and is an Advisory Board Member to the School for CEO's and an Advisory Board Member of the University of Strathclyde Business School.
Rosemary mentors and coaches young women in business and is an advocate for women in STEM. She sits on the Corporate Philanthropy steering Committee at Weir and ensures funding is directed to support education of women in STEM. She is also a Fellow of the Chartered Institute of Personnel and Development.