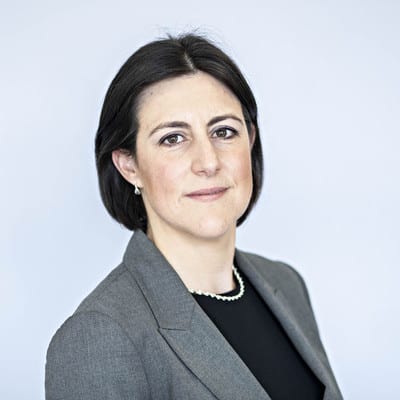 Sofia Athanassiou

Engineer and a Commercial Director for Connect Plus, (CP)
Sofia is an award-winning Engineer and a Commercial Director for Connect Plus, (CP) which operates and maintains the M25 Network, working closely with Highways England to optimise the whole-life value of network investment and the management of contract change.
CP is delivering a 30-year asset renewal program for its assets portfolio, which covers c. 150,000 assets in 14 asset categories, including Dartford Crossing, as well as key strategic routes serving London, 440 linear km and 1,750 structures, including 5 tunnels. It is also delivering significant improvement works (civil engineering and technology schemes) on behalf of Highways England (HE).
Sofia leads a team of six as well as providing leadership across the wider community of CP's stakeholders. She is also responsible for the commercial robustness of the asset renewal program; and the contract/commercial performance of Connect Plus and its supply chain.
Previous to this, she worked for Balfour Beatty Vinci JV and Balfour Beatty Investments as a Bid Director from 2006-2016, responsible for bidding for and winning HS2 contracts worth (c£300m each) and HS2 Main Works Civils Contracts worth (£1bn each).
She is passionate about bringing young women into Engineering and advises : "Never stop learning, stay curious."