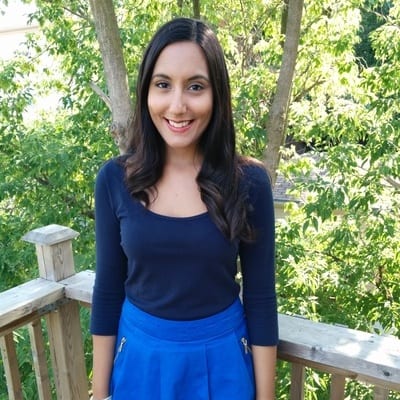 Vinita Marwaha Madill

Space Operations Engineer based at the European Space Agency (ESA)
Vinita Marwaha Madill is a Space Operations Engineer based at the European Space Agency (ESA) (as a contractor via TERMA B.V.) where she is focused on human spaceflight operations for future projects, including the European Robotic Arm to be launched to the International Space Station (ISS). She has previously worked at the German Aerospace Centre (DLR) and ESA on International Space Station (ISS) operations and spacesuit design. At ESA's European Astronaut Centre, Vinita helped design the SkinSuit and conducted a study on future spacesuit design.
At the German Aerospace Centre, she guided astronauts through experiments and wrote astronaut procedures in Germany's version of Mission Control. Vinita studied Mathematics and Physics with Astrophysics at King's College London and went on to gain master's degrees in Space Management from the International Space University (ISU) and in Astronautics and Space Engineering from Cranfield University, UK.
Vinita is an advocate for STEM outreach, founding the platform Rocket Women (www.rocket-women.com) that aims to inspire women to study STEM and consider a career in the space industry. Rocket Women has been featured in media publications including Fast Company, Stylist Magazine, and The Telegraph. She was mentioned in ELLE magazine's '12 Genius Young Women Shaping The Future'.