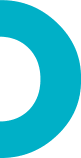 supporting your organisation
At Inclusive Boards our team of consultants have the skills and values required to ensure the desired outcomes for your organisation. Inclusive Boards is at the forefront of advancing gender, diversity, equality and inclusion within a range of sectors.
We recently completed The Air Ambulance Service governance review, and have delivered diversity action plan activities for organisations including Sport England, UK Sport, 2027 Campaign, and Guy's St Thomas Charity. Internationally, our work has included a high level gender & diversity strategic review for global agricultural company CGIAR.
experts in strategy development
We can help your organisation ensure that diversity and inclusion is not just a box-ticking exercise but a core part of improving your organisation. We are experts in strategy development at executive and board level and can help you with the following:
Diversity Action Plans (DAP)
Skills matrix development
We design our approach specific to each client, ensuring we collect valid data to better understand the current context your organisation is operating in. From our dedicated research hub in the Midlands, Inclusive Boards has produced research and reports into diversity both independently and in partnership with organisations including the Royal Horticultural Society, Guys & St Thomas Charity and the Diversity Forum.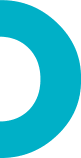 ironbridge museum
Diversity & Inclusion training