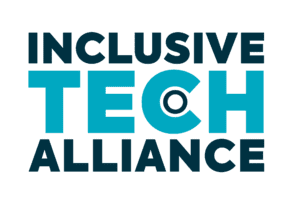 The tech sector is growing at a remarkable rate. The 'tech revolution' is perhaps the most significant change since the industrial revolution over two centuries ago. However, this rate of growth also brings significant challenges for the sector in terms of accessing a skilled and diverse pool of talent.
Inclusive Boards is today (November 14th 2018) releasing a ground breaking report highlighting the current lack of diversity within the sectors senior leadership. The findings show a significant lack of senior women across the sector, while black, Asian and Minority Ethnic (BAME) leaders are underrepresented compared to the wider population. Some key findings:
Women make up just 12.6% of board members and 16.6% of senior executives in the top tech firms, equivalent to 14.6% female representation across all senior levels in tech.
Only 8.5% of senior leaders in the sector were from a black, Asian, minority ethnic (BAME) background.
Almost two-thirds (65%) of boards in the top tech firms had no female directors. Over two-fifths of executive teams in the top tech firms had no female representation.
More than a third (35%) of board members and more over a quarter (26%) of senior executives in the top tech firms attended Oxford or Cambridge (Oxbridge) universities compared to just 1% of the population.
Click below to download the full report: 
In response to this report, leaders representing over 100 tech firms will gather in the House of Commons for the launch of The Inclusive Tech Alliance. This is a membership body dedicated to increasing diversity in the UK Tech Sector. We will also be releasing the list of top 100 most influential Black, Asian Minority Ethnic (BAME) leaders in tech. Those featured in the top 100 include senior leaders from LinkedIn, IBM, Twitter, FinTech firms and more.