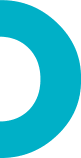 our research
aT THE FOREFRONT OF ADVANCING DIVERSITY, equality and inclusivity
Inclusive Boards are at the forefront of advancing diversity, equality, and inclusivity within a range of sectors and organisations. Through our collective experience, we have developed diversity and inclusion benchmarks for a variety of sectors including Charities and Philanthropic sectors, Horticulture, Social Investment, Tech, Education, and more. We have worked with senior leaders nationally and internationally to publish diversity and inclusion data as well as best practices for a number of sectors.
Disability Insights & Toolkit
FTSE & AIM Comprehensive Review
Diversity in Sport Governance
our reports
At Inclusive Boards we pride ourselves on the delivery of world class reports that act as strong data driven evidence bases for both organisations and sectors looking to make measurable progress. We produce a lot of internal reports and accept external commissions. If you have research you would like us to help you with we would love to hear from you.
DISABILITY IN LEADERSHIP TOOLKIT
Inclusive Boards Disability in Leadership Toolkit is aimed at increasing the representation of disabled people at Board level and within senior leadership. The toolkit provides insights, guidance and recommendations for Boards and senior teams across different sectors to help improve their disability diversity, covering best practices for engagement and recruitment of disabled candidates as well as retention of Board members and senior leaders with impairments. We will be releasing annual updates to the toolkit, so please get in touch if you would like to partner.
Want to work with us?
If you would like to collaborate on research or commission Inclusive Boards to conduct a review of your organisation please fill out the enquiry form below.